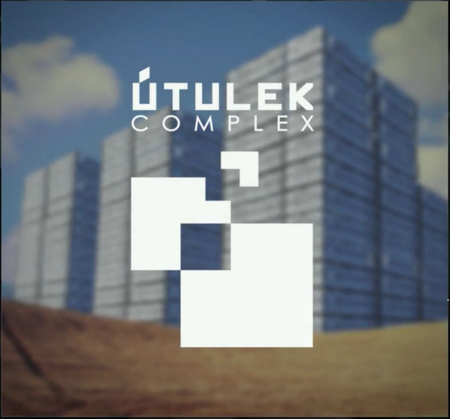 The Utulek Complex is a one of a kind housing project in Deus Ex: Mankind Divided. The complex has become the headquarters of the Augmented Rights Coalition in 2028.
Background
In the early 2020s, an influx of augmented migrant workers flooded into Prague. Unable to house them all, the Czech Republic turned to the Santeau Group for help. A massive, one-of-a-kind housing project called the Utulek Complex broke ground outside of Prague shortly thereafter. It was only meant to provide temporary housing solutions, but the Aug Incident changed everything. In 2029, the complex has essentially become a closely guarded segregation camp for Augs, who prefer to call it "Golem City."
Timeline
 : Pressed by an ever-increasing influx of temporary workers on one side, and a lack of adequate housing on the other, the Czech government hires The Santeau Group, a European-based construction giant, to build a massive, one-of-a-kind, temporary housing project on the outskirts of

Prague

in 2023. It will be named the The Utulek Complex.
Prague

's newly anti-Aug government cancels the Santeau Group's contract and seizes control of The Utulek Complex in 2028. Declaring that the facility will henceforth be used as permanent housing for unlicensed Augs, they begin relocating hundreds of augmented citizens into it. The complex soon gains a nickname: Golem City.
Members
Notes
Trivia